Guest post by Francesca Cavallari
I have always had a passion for treasure hunts and mysteries. That is why I loved the escape room concept the first time that I tried it with my family a few years ago. We barely managed to complete the game, but we had so much fun!
Recently escape rooms have become very popular. They are essentially themed treasure hunts: you get closed in a room, and you must find clues and solve puzzles to be freed.  This may be challenging, so a team effort is usually needed, which makes the escape room a fun team-building exercise as well.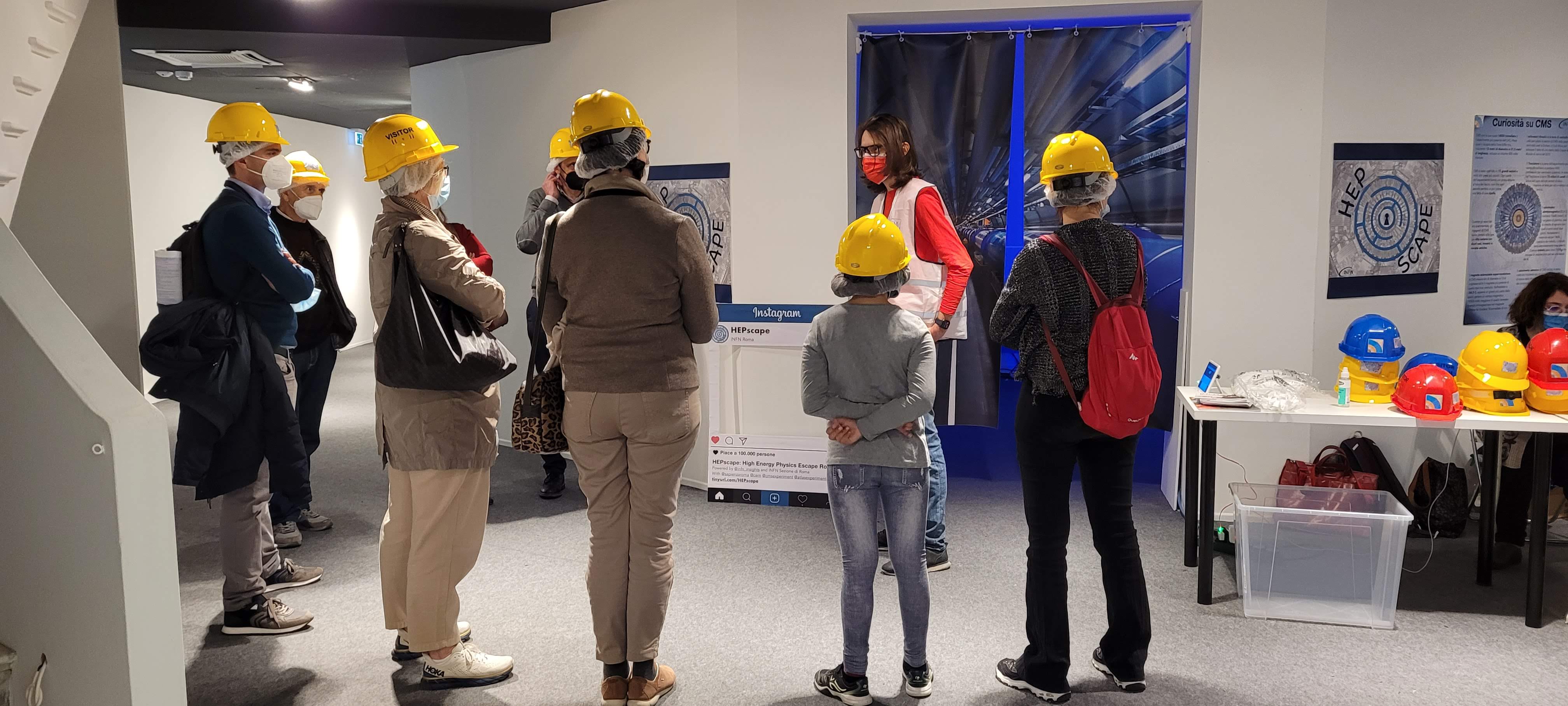 In 2019, for the CERN Open Days, a CERN group developed an escape room about particle physics, which was proposed as an activity for the visitors. Later Dave Barney, Paola Tropea, Andre David and myself, all researchers at CMS, have tried to put up a similar activity as an ice-breaker for a group of high school students that we hosted at CERN. The students enjoyed the activity, and honestly it was fun for us as well!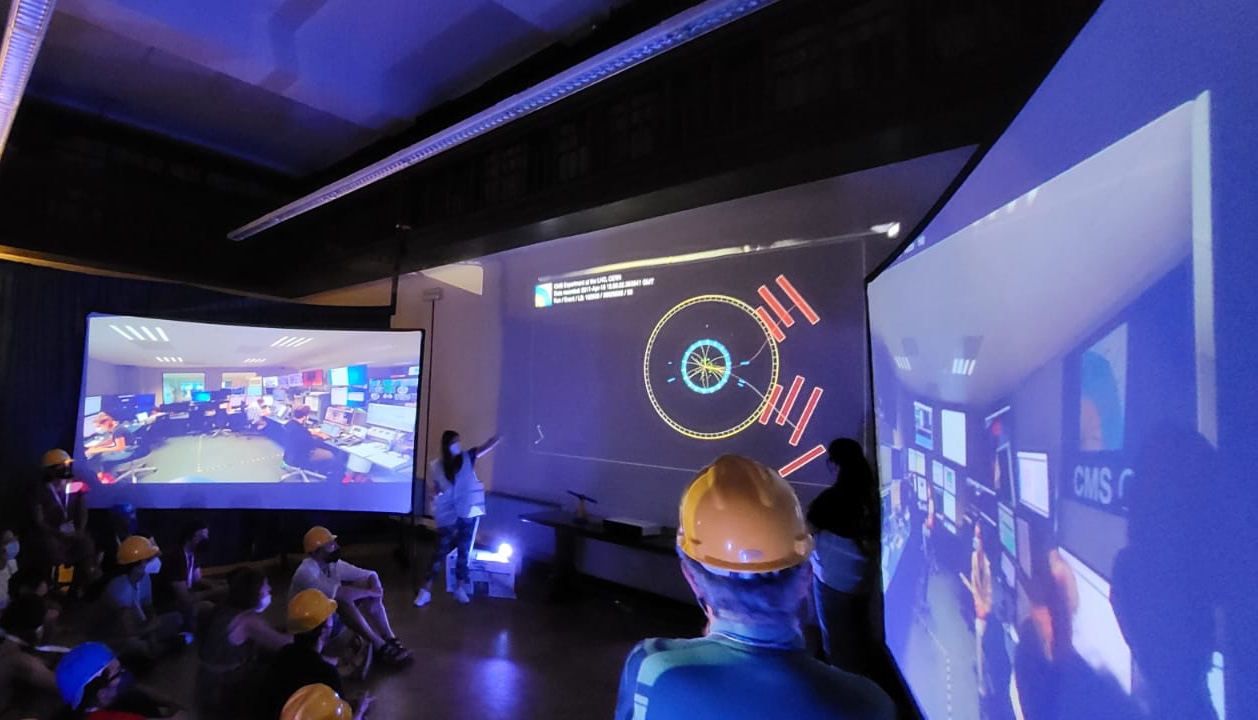 Therefore, when INFN (Istituto Nazionale di Fisica Nucleare) announced that they would finance new outreach projects, I thought with my colleagues Livia Soffi, Chiara Rovelli, Pia Astone and Raffaella Tramontano that it could be a good opportunity for a particle physics game: we called it HEPscape, the High Energy Physics escape room.
At the entrance visitors are asked to wear  a helmet which gives the impression of entering the underground caverns leading to the CERN accelerators. Inside, a moderator guides the visitors and explains the science behind the games (the accelerator, the magnets, the building blocks of matter and finally the Higgs boson discovery). We project videos on walls of the room, creating a truly immersive experience: first the LHC lift going down in the pit, then a sequence recorded in the CMS control room with a special 360 degrees camera. LED lights drive the visitor's attention to the various clues.  
The escape room material is easy to transport (it fits in Livia's car, a bright yellow Cinquecen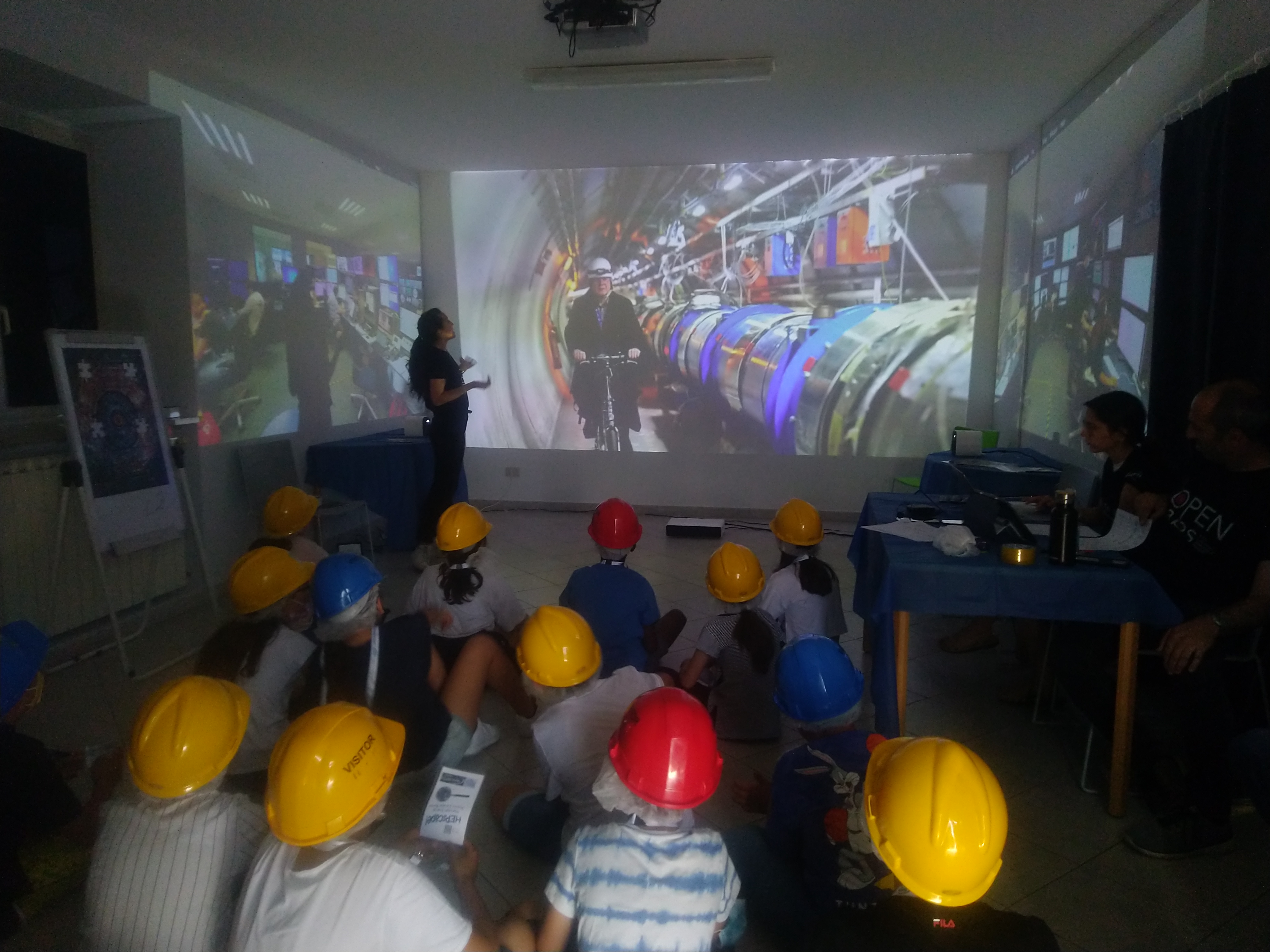 to), it can be adapted both to indoor and outdoor venues and, recently, games have been translated into English. 
So far, we have presented this activity in Rome for the European Researchers' Night (ERN) 2021, in Genova for the Science Festival, at Frascati's Open Labs and in Bologna during ICHEP 2022, for a total of about 2000 visitors. Since then, many other institutes have expressed the interest in replicating the activity.
The next appointment is at the ERN 2022, both in Rome and in Padova.
Future plans include bringing HEPscape to smaller cities in the Lazio region. In addition, the Rome Ph.D. students Mattia Campana, Raffaella Tramontano (CMS) and Giovanni Padovano (ATLAS) have been granted funds by La Sapienza University to translate HEPscape into the language of signs, the first group of kids will visit HEPscape during the European Researchers' Night 2022.
So, do not hesitate to contact us if you want to put up a HEPscape for your institute!
We wish to thank very much our colleagues of INFN Rome, INFN CC3M, Sapienza University, and the students who help with their enthusiasm making HEPscape a success.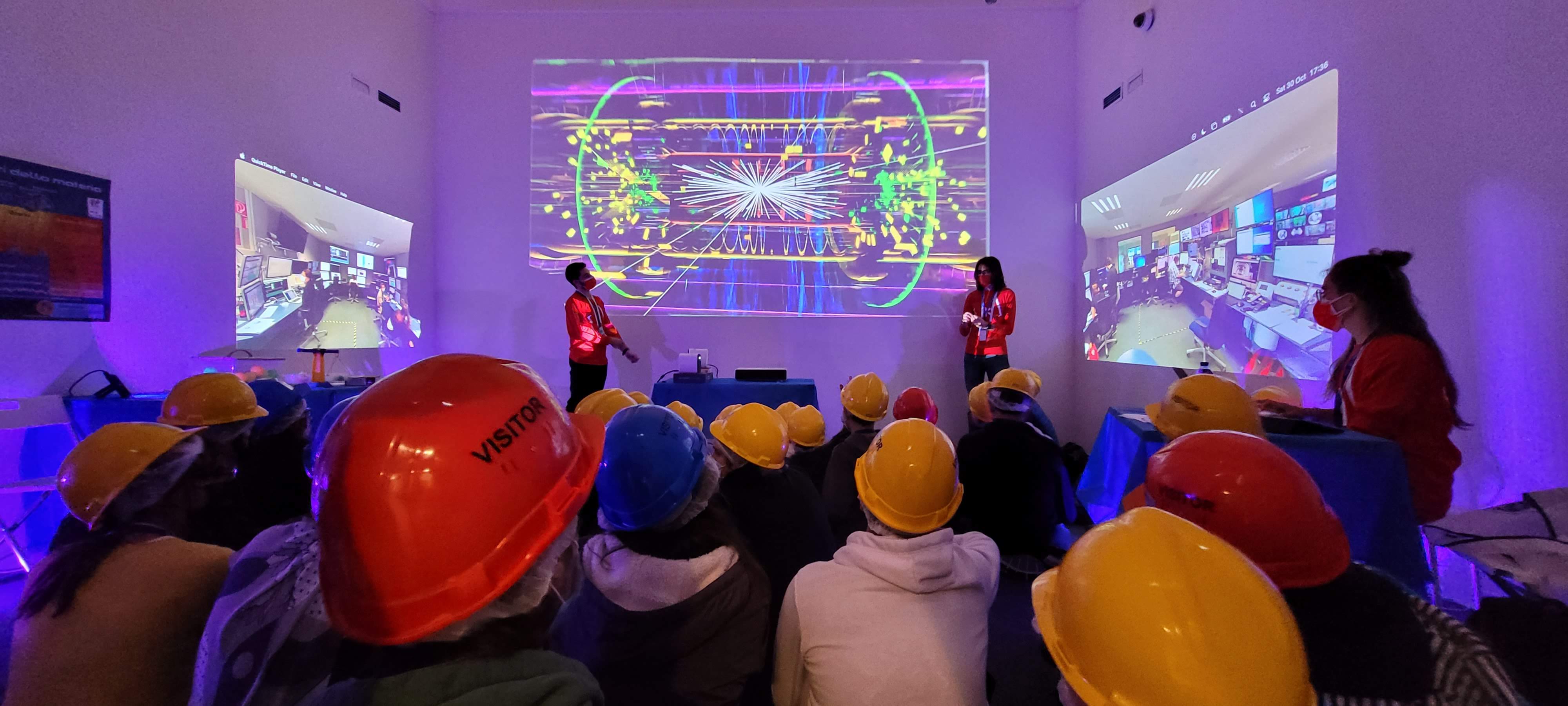 ---
Disclaimer: The views expressed in CMS blogs are personal views of the author and do not necessarily represent official views of the CMS collaboration.