Yes, you read the title right!
As my CERN studentship comes to an end, let me disclose how CERN opened the door to a parallel universe for me! 😂
Let's start from 11th May 2021 when it all began. I woke up from an afternoon nap and refreshed my emails with just one open eye…And the next moment, I was running barefoot in the house shouting, "I got selected, I got selected!!" 
After that moment, I was completely deprived of sleep for the next six days, believe me (a leaving person never lies)! As a Pakistani girl, the fear of moving to another continent was a big shock for my little mind as I had never even stepped out of my house on my own. I was completely unaware of commuting, groceries, renting a house, and even basic household work. My world was limited to my house and university.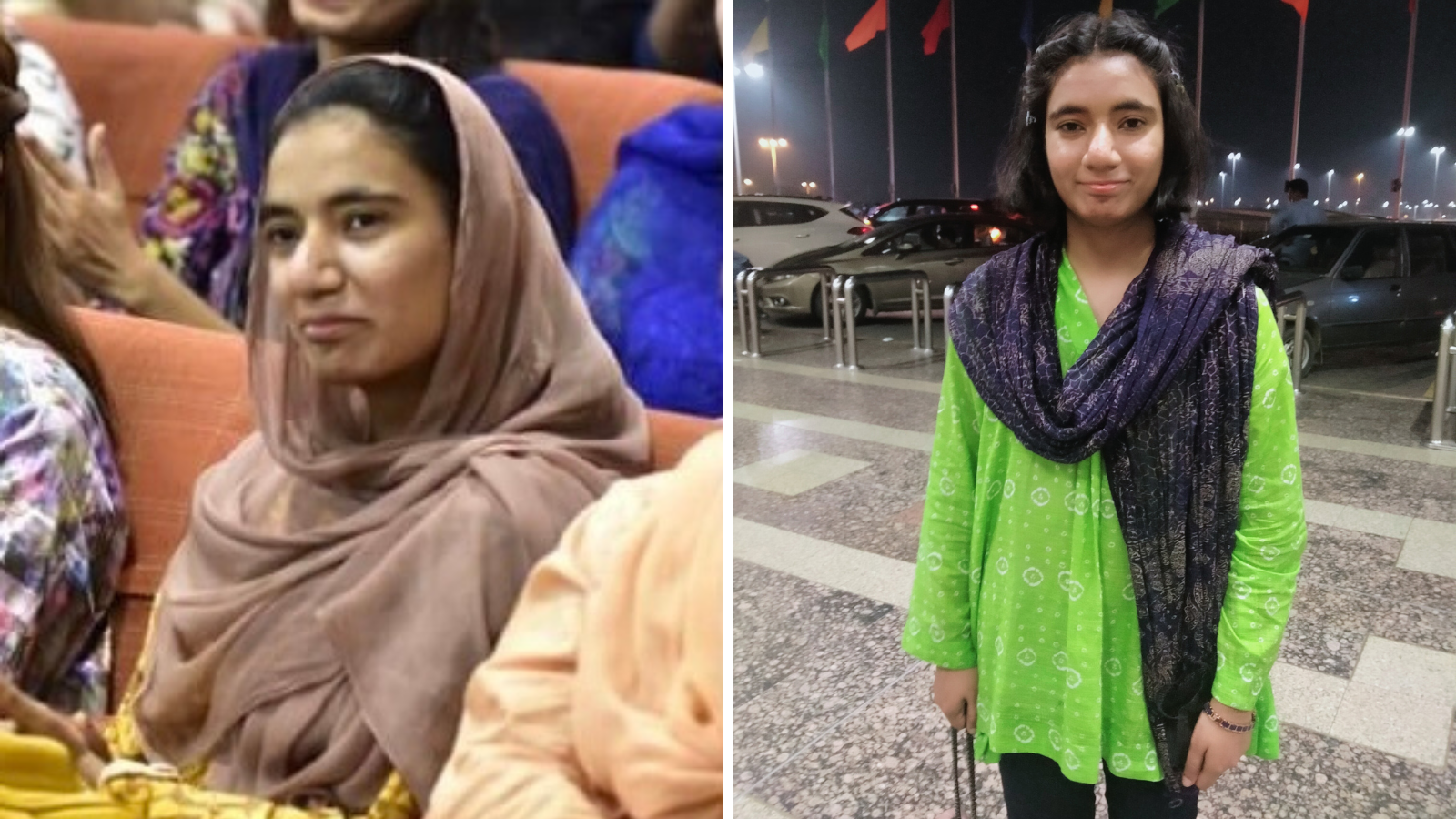 Also being the youngest family member, I was no less than the prime minister of my house. My only responsibility was to get good grades. Scheduled routine, cooked food, ironed clothes, and ready-to-follow directions, simply, I was just a pampered, hard-working girl with zero exposure. I went to the embassy in Islamabad for my visa and this visit also fulfilled my utmost wish of seeing the mountains. 
Time passed and finally, the day came when I was going to leave Pakistan. My frozen head was not realizing that I'm going very far away from my family and I haven't even cried while saying goodbye (Don't worry! I compensated for it later many times). 
On 24 August, I arrived in Europe and my whole world changed. Everything including food, culture, infrastructure, norms, weather, transport, and cutlery was exactly opposite of what I have seen in my entire life (It was 20 years at that time). Each moment was haunting my mind with culture shock more and more. A lot of times, I literally felt as if I had stepped into a parallel universe. 
Living on my own without my family was unimaginable but luckily, I was living in Agnes and Ken's house, whom I call my French parents. They guided me at each step and took care of me like my parents. Days passed while trying to digest the new world and its foods (being a spice lover, I badly failed at the latter one).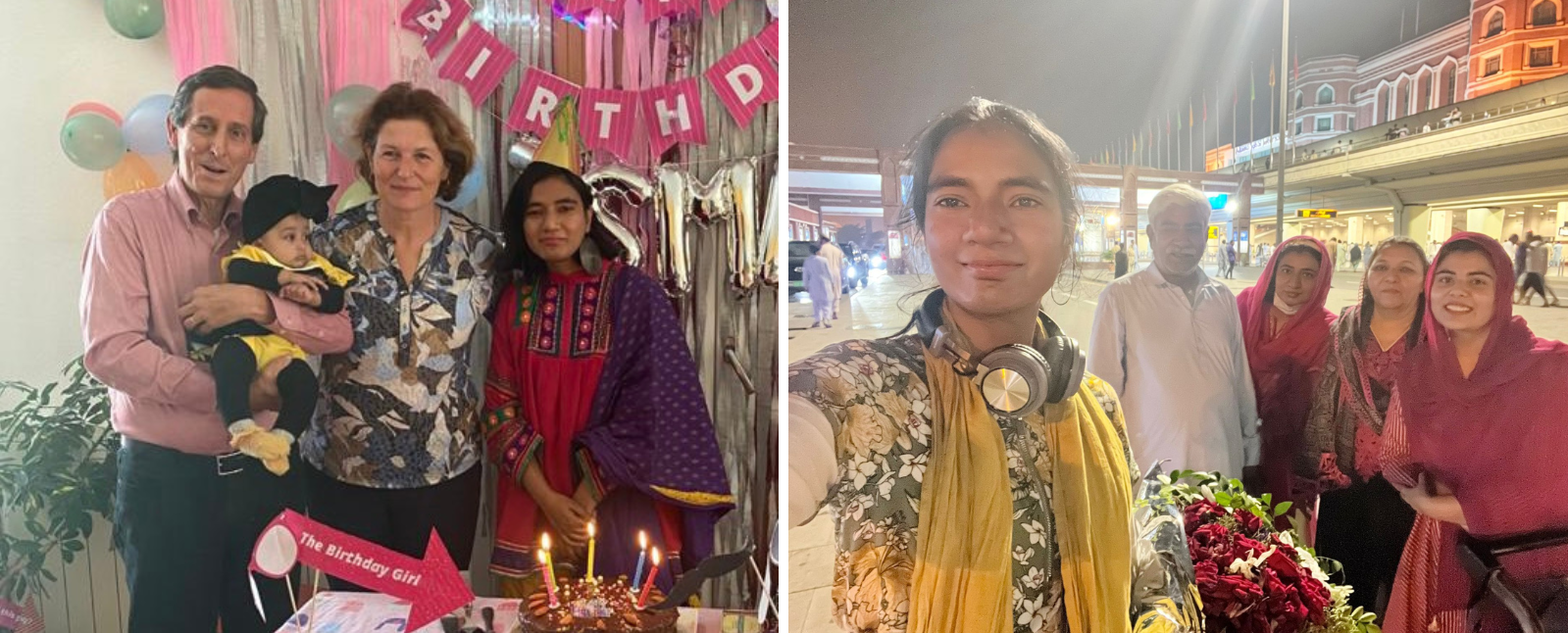 At CERN, I was assigned to work with the communication group of the most beautiful experiment, the CMS Experiment. My job was content creation for CMS Social Media, editing, and (sometimes) writing news and blogs for the CMS website. It included doing a postmortem of each word before making it public while thinking from the audience's minds and making it digestible and easy-to-read to them. 

In the beginning, pressing the ''post'' button was like launching a rocket for me, after all, it was CMS social media! With time, it became less frightening and I started to enjoy doing the 'careful' fun with scientific content. Editing the longer videos was sometimes hectic but I loved making short Instagram reels the most. Taking interviews, pictures and videos was also very fun. I feel privileged to be able to work with scientists who are at CMS even before my birth and to be in a CMS video. I loved the fact that big events like Higgs' 10th anniversary, the start of LHC Run 3, and CMS 30th birthday happened during this year. 
Working on these extensive campaigns and busiest days would have not been possible without the constant support and guidance from my supervisor, Federica. 

Oops, what…I'm already in the middle of the blog without mentioning my supervisor? I think this is the only time it happened because the second thing people know about me after my name is that I got the best supervisor at CERN. As I cannot really think of a better idea of a supervisor. The way she understood my cultural background, emotions, and personality even while belonging to a very different culture surprised me all the time. I suspect that she has a superpower of reading minds as even if I was sitting with a blank face, she could guess my mental state. Well, her superpower is still a mystery but I know she gave me many powers that made me independent, confident and self-sufficient. As I wasn't confident enough to share my opinions, she always motivated me to speak up and the universe also sent signs, as she spotted the following poster (on the left) by our lunch table.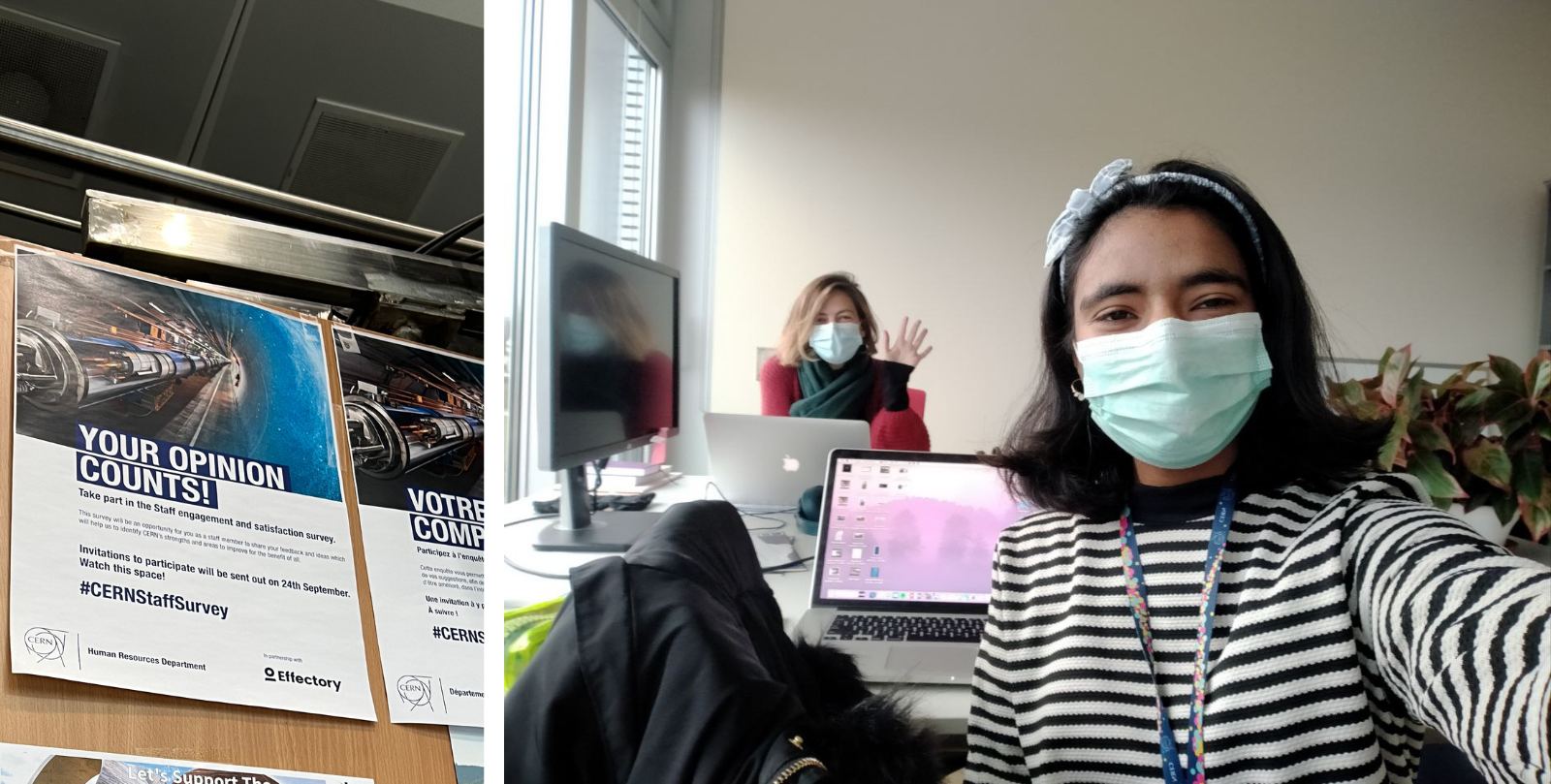 It's nothing else but her kindness, trust, mentorship, and motivation that completely changed me as a person. (proof at the end of blog)
From listening to my tedtalks over lunch to focused discussions at the office, she helped me extraordinarily, much beyond the capacity of a supervisor. It was surprising for me that a supervisor is motivating the student to take holidays and go on trips. Taking holidays in Pakistan just because you want to admire Rome's historical buildings or sip coffee sitting by Amsterdam canals is not likely to be appreciated by your boss.  
Ohh yes…the BIG step of going on trips is another story. 
My first ever trip was to Milan with my fellow students and booking the tickets was a complete headache as I was afraid of being lost. Then, I told myself that even if I have to keep sitting at the bus terminal for two days to save myself from getting lost in the city, I'll do it but let's join the trip. By the end of the trip, I learned how easy it was to find hotels, attractions, buses, and even picture points in Europe. The mini plans to Geneva with my friends Chetna, Federica, Feza, Noor, Laraib, Maggie, and Maryam were a complete comfort. 

As the roller coaster of Higgs' 10th anniversary and the start of LHC Run 3 came down, I lived the two most memorable weeks of my life. I visited Switzerland, France, Germany, Luxembourg, Netherlands, Italy and Vatican City with my friends, brother and sometimes by myself.  
Let's talk about ''Best of Isma's trips''!
The trip to Rochers-de-Naye in Montreux was the most heart-touching, as I was sitting in the clouds and tears of happiness were rolling down my cheeks. In childhood, whenever any relative from abroad asked me what they should bring for me, I used to say, ''Nothing! Just some clouds from the plane's window''. 
The other best trip is Disneyland one as I lived my whole childhood on that day. Although the toddlers judged me as I waved most excitedly to the Disney princesses.              
I also enjoyed the one-day solo trip to Switzerland. I bought the day pass, so I was hopping on and off the trains, boats and cable cars like a free bird while wandering through small, car-free, of course most expensive Swiss villages. 
Being more independent, now the whole world feels like a home.

Although these 13 months were a big jump for me, it was in fact a shift from a difficult to easy culture (I firmly exclude the forks and knives here).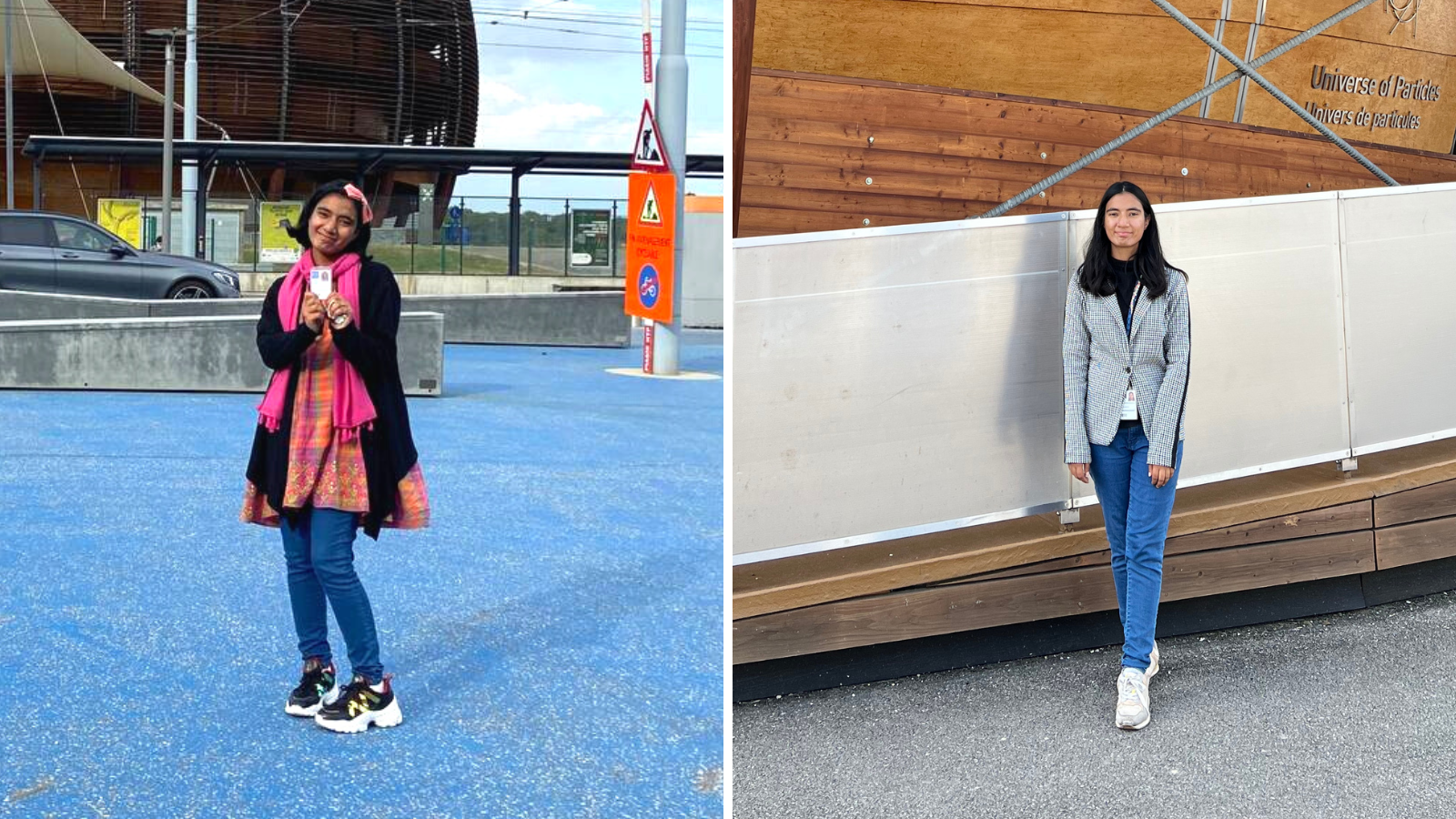 Seeing the world outside my house, touching the clouds and seeing the not-seen-before things like mountains and lakes has been a great experience. Living these said and unsaid dreams would have not been possible without CERN.
As this amazing chapter closes, I'm going to meet some pieces of my heart I left in Pakistan (my family) while leaving some of them here in sad, hard, and even some unsaid goodbyes! 
---
Disclaimer: The views expressed in CMS blogs are personal views of the author and do not necessarily represent official views of the CMS collaboration.
---