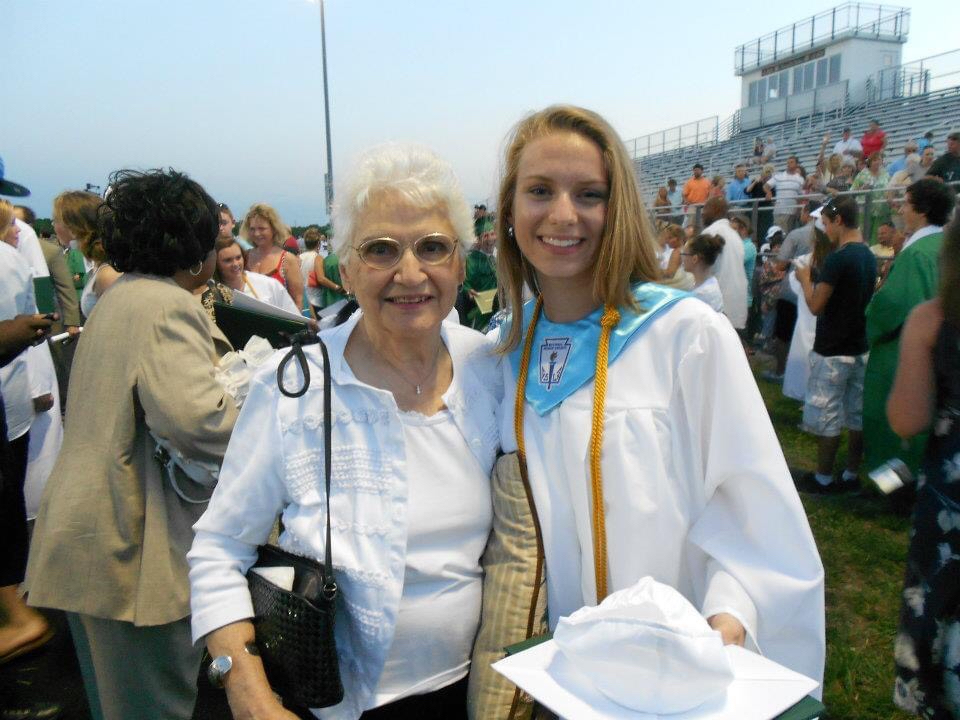 Guest post by Grace Cummings    
Rutherford's gold foil experiment rocked my world. I remain astonished by the sheer beauty, simplicity, and revelational power of it, and I was so excited I explained to my mom how the apparatus worked the evening we learned about it, diagrams and all. The year was 2008, and my high school science teacher in Selbyville, Delaware, USA had made sure we knew that CERN had started the Large Hadron Collider. The image that the educational video shared of the Standard Model lagrangian intimidated me, but the idea behind the experiments was relatively straightforward: smash particles and see what flies out. This was another beautiful, simple, and utterly exploratory experiment. Beauty, however, does not have the same motivational punch as "curing cancer" or "building bridges." All of my friends wanted to be doctors or engineers, and all sought these paths because they wanted to make the world a better place. I wanted to make the world a better place. Physics does not lend itself as obviously to the betterment of humankind as medicine or engineering, and I thought that if I was someone who was going to devote her life to science, I might as well devote it to one with clear application. I thought I had found the niche where my interest in physics intersected the service to humanity through biophysics.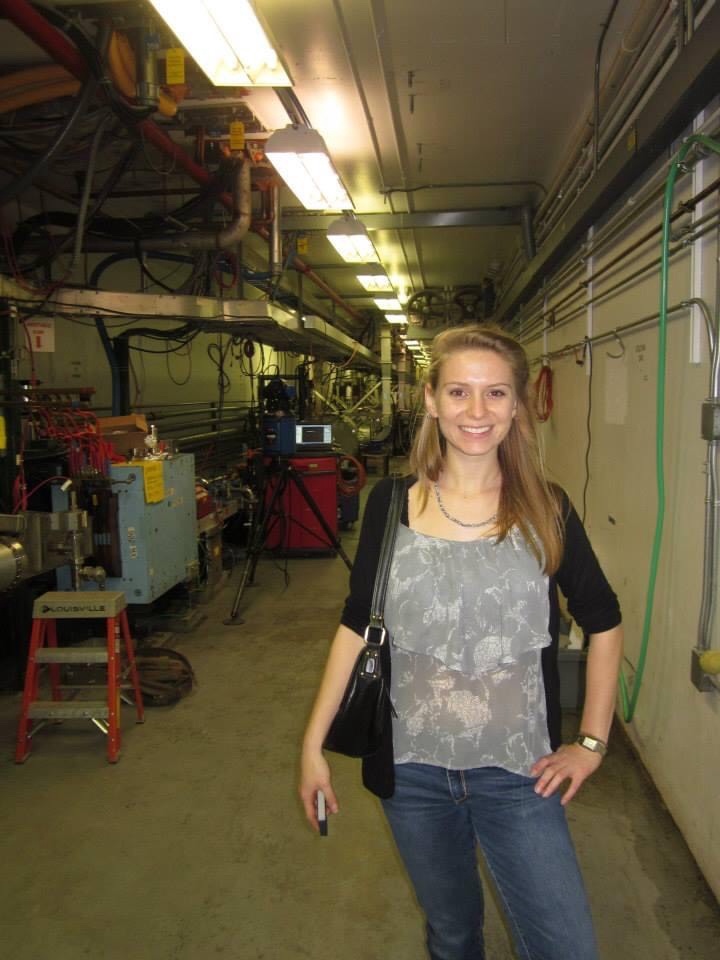 My favorite, and almost completely false, anecdote I use to justify my decision for undergraduate university was that the physics department of Virginia Commonwealth University (VCU) was on Grace Street. The decision had been more calculated than that. I was sure I was going to major in physics, and VCU offered the opportunity for biophysics research - almost exclusively biophysics research. Before I even moved to Richmond, Virginia, USA, I planned a meeting with a professor in the biophysics department in the VCU medical school, and I started immediately at arrival. The protein structured in this lab was of paramount importance to medicine, but the physics behind the molecular folding was done in a computer program. This flavor of biophysics was far more biology than physics. One night, after spending five hours painstakingly centrifuging E. Coli cells to have the plasmid isolation fail, I sat on the bus home a lump of remorse. These were not the experiments I wanted to do. Nor were they the questions I wanted to answer. I thought back to a public lecture I attended of the CMS Spokesperson before the Higgs announcement, and thought I would try particle physics again.
I applied to the only American REU (Research Experience for Undergraduates) that would allow American students to go to CERN if their university did not have a collider physics program.
I was rejected.
To me this was a sign that I should stick with my original plan of doing physics with more direct application. With that, I wandered away from the medical school and back into the Grace Street physics department for the next two years of research. Nanopore sensing for single molecule mass spectroscopy (SMMS) is a quintessential physics exercise, flexing all of my electromagnetism and statistical mechanics knowledge. This research had everything: lasers, gold atom nano-structures, micro controllers. Nanopore sensing offers a technology that can improve DNA sequencing times and lessen the costs of mass spectroscopy. Even with this direct benefit, this payoff of improving lives through science, I still was not satisfied. It was not the applications that made me interested in physics. It was the fundamental nature of it. Physics to me is a world view that all things can be understood through simple interaction. I had to try particle physics again.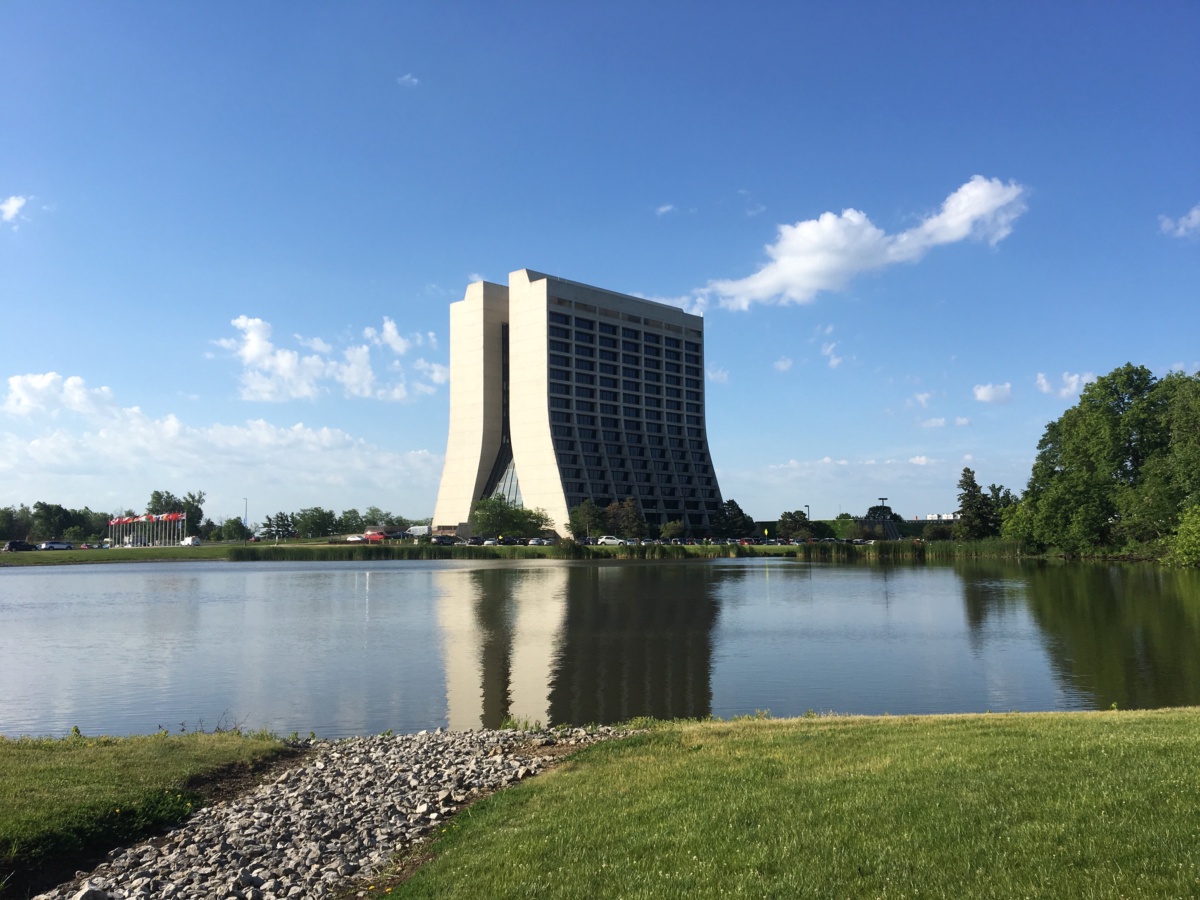 Wilson Hall rising out of the reflecting pool at Fermi National Accelerator laboratory in Batavia, Illinois, USA was like a mirage through the window of the taxi from the airport. In summer 2015, as a rising senior bachelors student, I was accepted to the Student Internship in Science and Technology (SIST) program at Fermilab. My project was analyzing the geometric dependence of muon reconstruction in the Compact Muon Solenoid (CMS) experiment, one of the LHC experiments. Through the Large Hadron Collider Physics Center at Fermilab, I had the opportunity to work on the fundamental physics I had always wanted.
I never looked back.
I had fallen in love not just with the physics we could measure, but with the machines we used to look into the building blocks of the universe. I craved being in the experimental caverns and tunnels of the LHC, and made sure I applied to PhD programs that would allow me to move to Europe and work onsite at CERN. In 2016 I began at the University of Virginia in Charlottesville, Virginia, USA, and began working on light sensors, an experience that I rolled into an application to return to Fermilab, where I moved down the data stream to the charge integration boards used to measure energy in the CMS Detector's Hadron Calorimeter. When the boards were shipped across the ocean I followed them, and had a chance to build the control electronics to talk to those boards, and install the whole collection on-detector underground in the CMS cavern.Now, I have lived at CERN in Geneva, Switzerland, for almost two years, and in that time was the part of the construction, commissioning, and ongoing stewardship of a CMS subdector.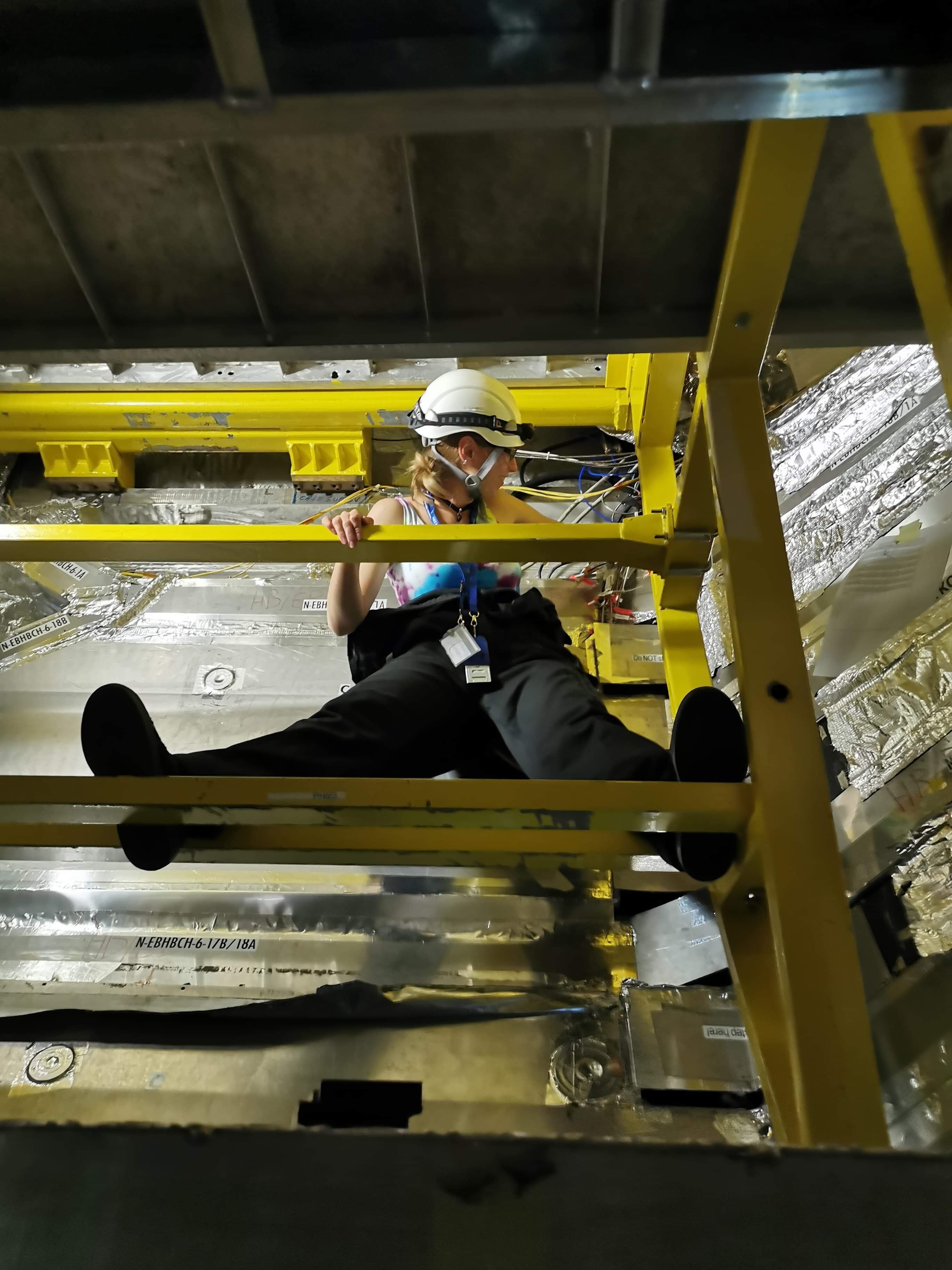 Seeing the data taken from the electronics I helped build dance across the screen in the Point 5 control room still is exciting. As I continue forward, now as a senior PhD student, and my analysis that searches for new physics presses on, I still relish that first time you reprocess and get to see the changes in your plots. I truly believe I am looking at the processes that have built our universe. But even now I still sometimes struggle with my decision to become a particle physicist. Sitting behind my desk in my apartment while Geneva was on lockdown during the COVID-19 pandemic felt dramatically similar to when I sat on the floor outside my grandmother's hospital room. For as much as I know, I still felt useless. But then I saw CERN's COVID-19 response, and CMS's gathering all of our Personal Protective Equipment (PPE) and sending it to hospitals during the pandemic. We as physicists embraced what we could do during the abnormal times, and during normal times, the pursuit of knowledge is enough. No one asks if looking to the stars improves humanity, it is clear this is so. So looking into atoms is the same.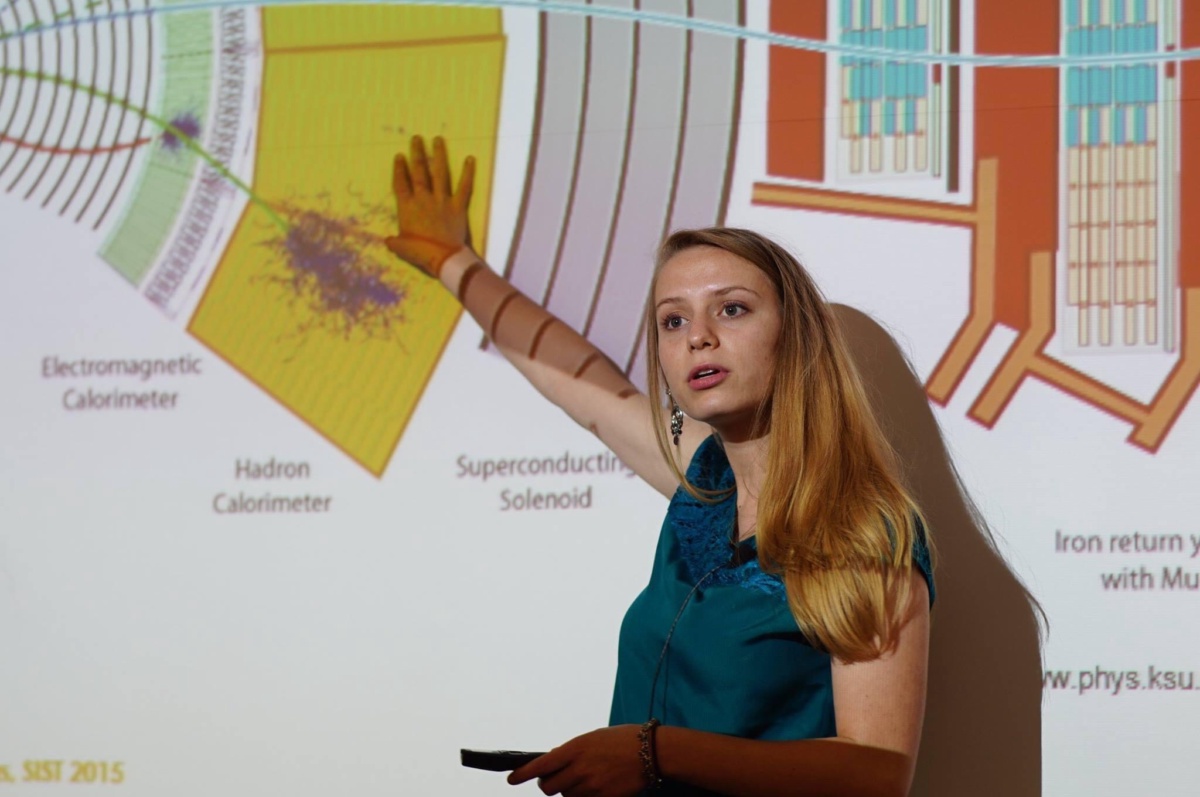 ---
The views expressed in CMS blogs are personal views of the author and do not necessarily represent official views of the CMS collaboration.
---