As a CERN admin student at CMS communication Office, I came to know about a significant outreach programme, CMS Virtual Visits. Using a mobile camera, CMS researchers have been hosting virtual visits for many years for groups of children, students and other audiences sitting far away from Cessy, France where CMS is located. By connecting the audience through a live video call, guides show them one of the biggest experiments at the LHC at CERN. 
Being a CMS virtual visit guide or an attendee who has never seen CMS before, both sound like incredible experiences to me. I was curious to know how this amazing project started which is fulfilling the wishes of thousands of young students. I got the chance to talk to two CMS physicists, Zoltan Szillasi and Noemi Bemi, who have been involved in the evolution of this project since the very beginning.
Bringing back their nostalgia, I asked about their very first experience of hosting a virtual visit and the reaction from the audience. "The first pilot virtual visit was actually 10 years ago! Based on the request from a teacher, Zsuzsa Mudri from Hungarian school, BGSZC Öveges József Szakgimnáziuma és Szakközépiskolája Szh., Budapest, which was not able to afford to come here physically, we connected online to 200 high school students through a video call for the first time." Zoltan said. 
Those students, sitting far away from CMS in their school canteen, were able to not only see the CMS detector located 100 meters underground live but they also talked and asked questions to the CMS physicists. "The meeting was planned to last 30-45 minutes as it's expected to be hard to make a young audience concentrate for a long period of time. But surprisingly, even after an hour, children were listening eagerly, concentrating and asking lots of questions! They didn't want to finish even though lunch was about to be served!", Noemi exclaimed. This exceptional event was also reported by a local TV channel in their blog.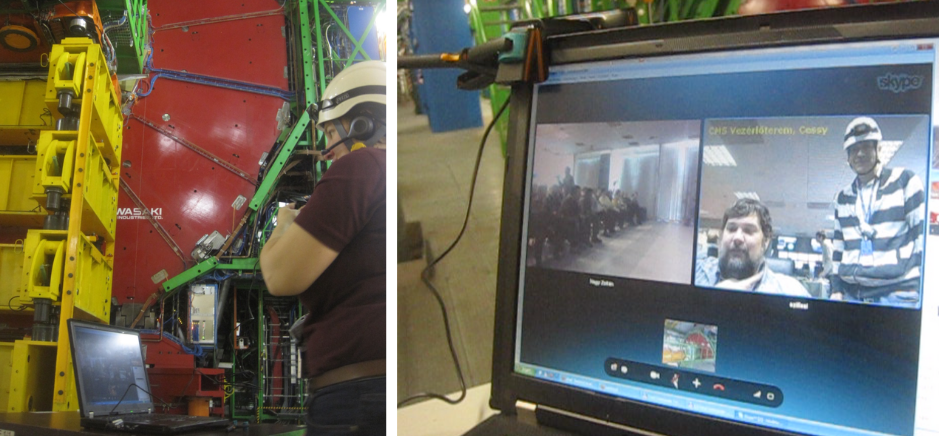 After that visit, it was clear that this format could provide a perfect opportunity to other schools to profit from such visits. Looking back Noemi & Zoltan have an overwhelming memory of the happiness a visit can bring when they hosted a visit for 5-6 years old students from another Hungarian school who were asking a lot of questions. After ending the visit, they received a call from the teacher and he asked them to reconnect as there was one kid who didn't want to leave. "They requested an extra 20 more minutes for that kid!", Noemi said.
So, after these and other successful virtual visits, it was decided to start an outreach project for virtual visits that was officially launched in September 2014. "We decided to always host the virtual visits in the native language of the audience to convey the idea that neither particle physics, nor working at CERN is something extra-terrestrial. You don't need to be born here to be into particle physics and that's why it is very important that when we can, we should find a guide from the same local region as audience ", Zoltan said.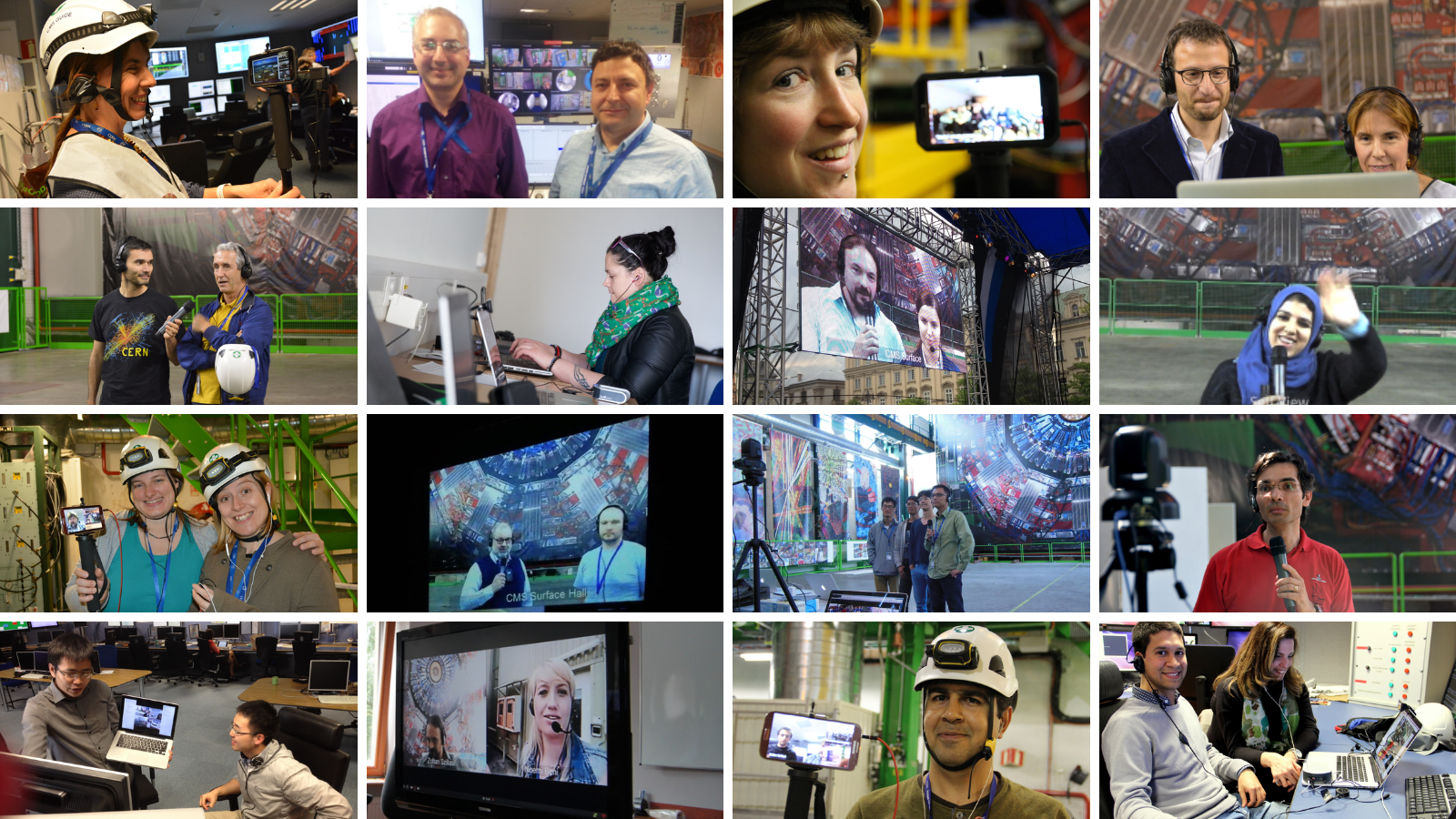 "What we communicate is not only science or physics, virtual visits are all about inspiring and sharing positive feelings and these emotions are reflected back to us too." Zoltan remarked. "When you see the kids and people happy because they are able to see the detector, you get that feeling of happiness too!" Noemi explained. 
Virtual visits are not only interesting for physics lovers but they also come with surprising facts about the universe for the students which increases their interest in STEM (Science, Technology, Engineering & Mathematics) . At a young age, the growing minds of students are opening to influences that will set their career goals. Their exposure to a diversity of scientific fields, cultures and amazing projects through experiences such as the CMS virtual visits can give direction to their curious thoughts. Getting to know the story of this significant project was really exciting to me and I was able to understand the emotions of guides and students who had visited the pretty cylindrical onion.
The next incredible experience can be yours! Book the virtual visit here for your group of 20+ people which will be hosted by a guide from your country.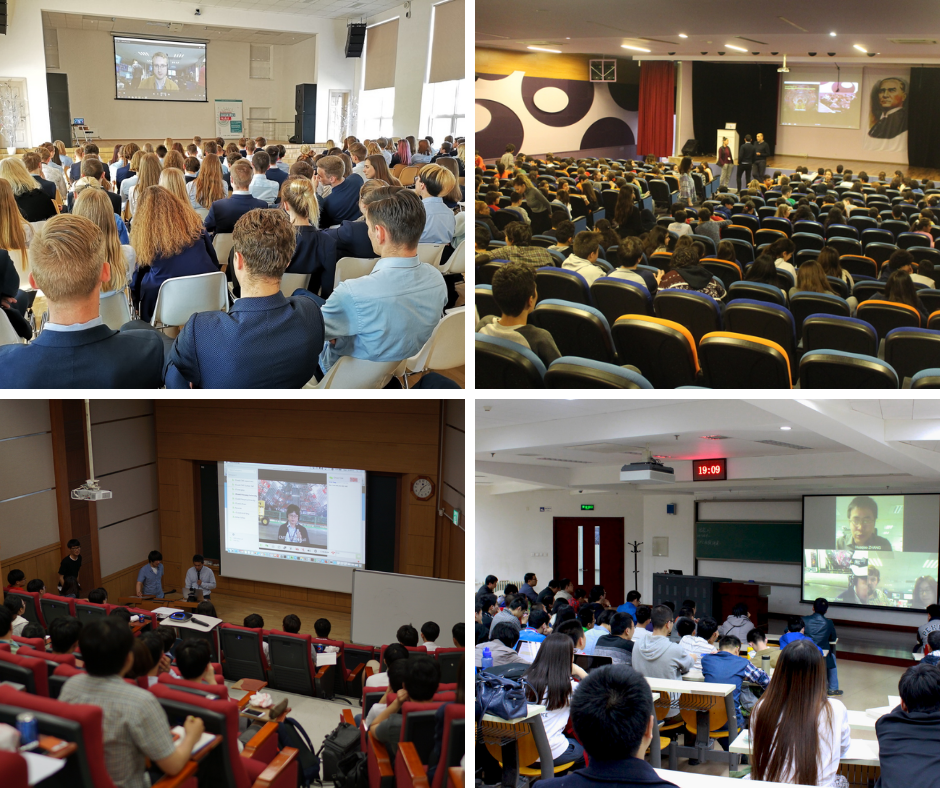 ---
Disclaimer: The views expressed in CMS blogs are personal views of the author and do not necessarily represent official views of the CMS collaboration.
---