What is the CMS Young Scientist Committee?
The CMS Young Scientist Committee (CMS YSC) was established in 2013 and, alongside the ALICE Junior Community, the ATLAS Early Career Scientist Board and the LHCb Early Career, Gender and Diversity Office, forms the LHC Early Career Scientist Fora (LHC ECSF). 
Our committee represents the untenured members of CMS and works to ensure that their needs are being met. As ex-officio members of the CMS Collaboration Board, we form a communication bridge between untenured members and CMS management. We also encourage untenured members to get involved in social and networking activities, and opportunities for professional development. Finally, we work towards helping to make CMS a more diverse and inclusive collaboration.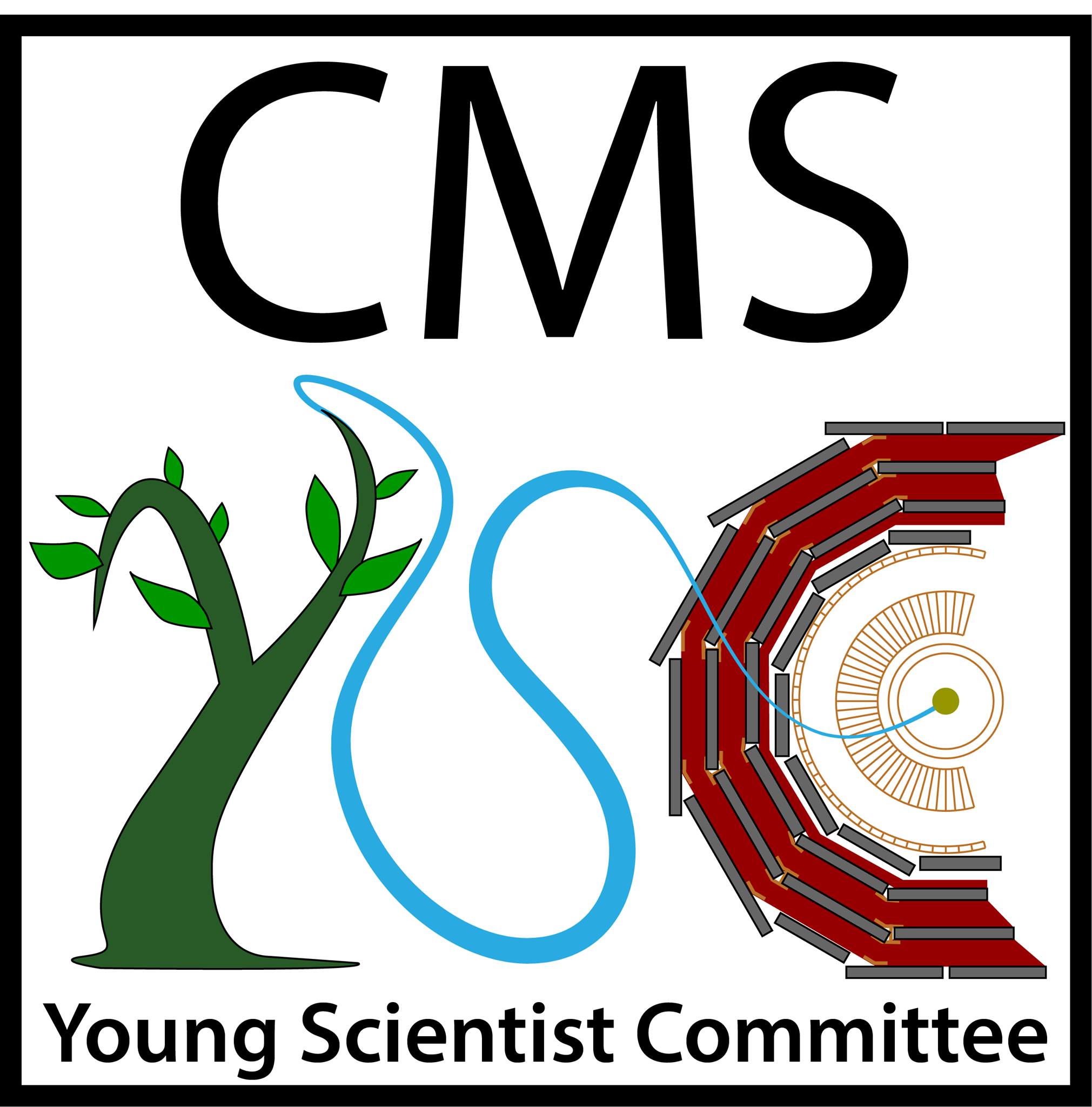 Can you give some examples of activities the YSC has been involved in?
CMS YSC Job Matching Events
Since 2020, our committee has organised the CMS YSC Job Matching Event (JME) to enable senior scientists offering a job vacancy to meet early career researchers searching for a position. We will soon have our fourth iteration of the CMS YSC JME and a typical session in the event begins with the senior scientist delivering a short presentation about the vacancy and their research group. The early career researchers then have the opportunity to briefly present themselves and outline their experience, which is followed by Q&A at the end.
Information about our most recent JME, which was held in Spring 2021, can be found here.
CMS YSC Virtual Socials 
The pandemic has been a difficult time for many so, each month, we hold a virtual social via zoom! Each social usually lasts for about 2 hours and participants – and their family members – can chat and play games, like pictionary!  
The socials have been incredibly fun and have been a highly effective way of including CMS members not based at CERN.
"I had just moved down to CERN when I was invited to join one of the CMS young scientist committee's socials. During a period of Long Term Attachment (LTA), I think it can be easy to end up with other LTA students as a main social circle. I found this social a great way to get to know other people on the experiment in a laid back environment. I would definitely recommend it!" - Liv Våge, doctoral researcher at Imperial College London and attendee of the YSC Virtual Social in July 2021.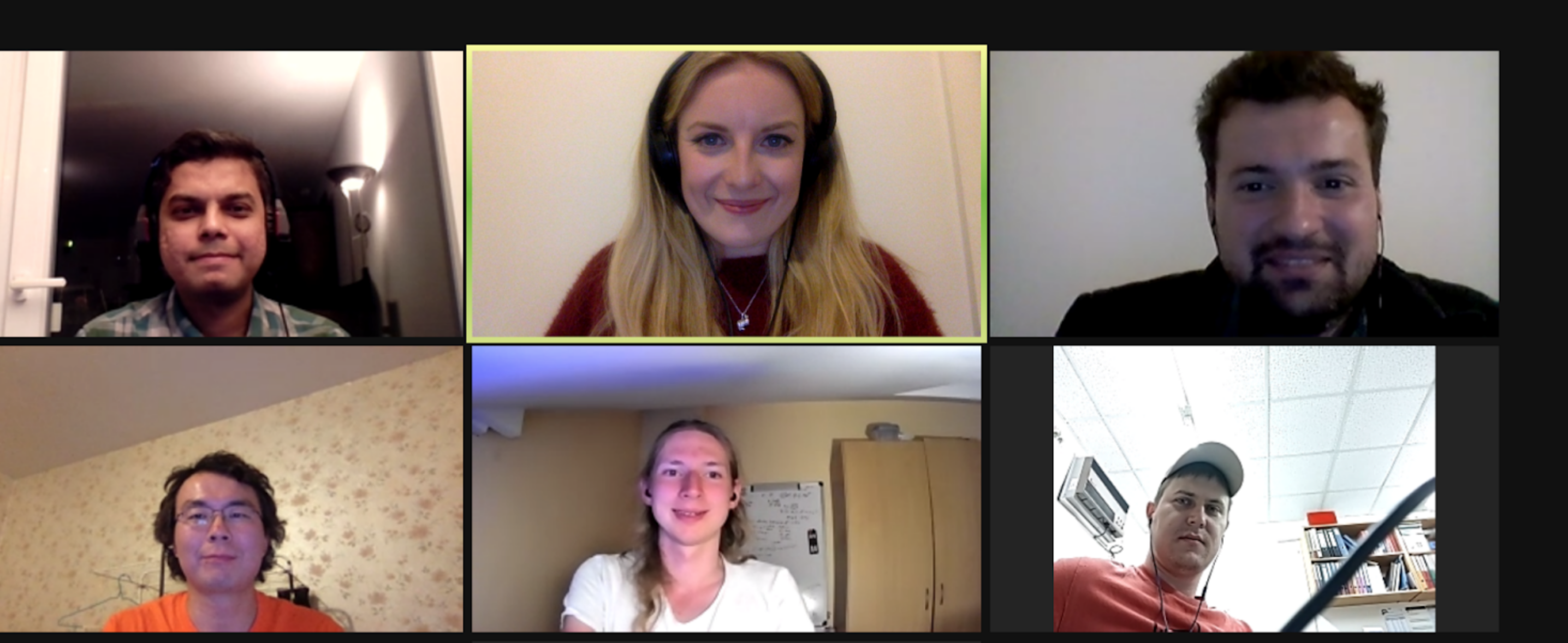 LHC ECSF Ice Cream Event
Alongside other committees of the LHC ECSF, the CMS YSC has co-organised the Ice Cream events since Summer 2018. Held annually, speakers are invited to deliver lectures on various topics of research while the audience is treated to free ice cream!
The CMS YSC were involved in organising the events "A fresh look at the Universe: a conversation over ice cream" and "Which flavour do you want your neutrino: a conversation over ice cream". We also assisted in organising the most recent ice cream event, which was held virtually in June 2020 and was situably called, "A Conversation Over Ice Screens: Future Detectors For Particle Physics". 
The next ice cream event is planned to focus on machine learning and will take place in the coming months!

LHC ECSF Soft skills Workshops
Also alongside other committees of the LHC ECSF, the CMS YSC plays an active role in organising the Soft Skills Workshops. Each workshop focuses on a different topic to help untenured CMS members to receive advice beneficial to careers both in and outside of high energy physics. Previous workshops have focused on CV writing, science communication, making the best of working from home, interview skills for academia and research proposals and personal statement writing. 
For example, in our interview skills for academia workshop that was held virtually in March 2021, we had approximately 280 participants in attendance! The workshop began with an introductory talk, which included advice for preparing for interviews and covered the differences between interviews for PhD and postdoctoral positions.
This was followed by a panel discussion by experts in the field. They answered a variety of pre-submitted questions sent in by participants, which included how to best prepare for academic interviews, the differences between interviews in different countries and how to sell yourself during the interview itself. 
At the end of the workshop, participants and panellists joined smaller breakout zoom rooms for a Q&A session!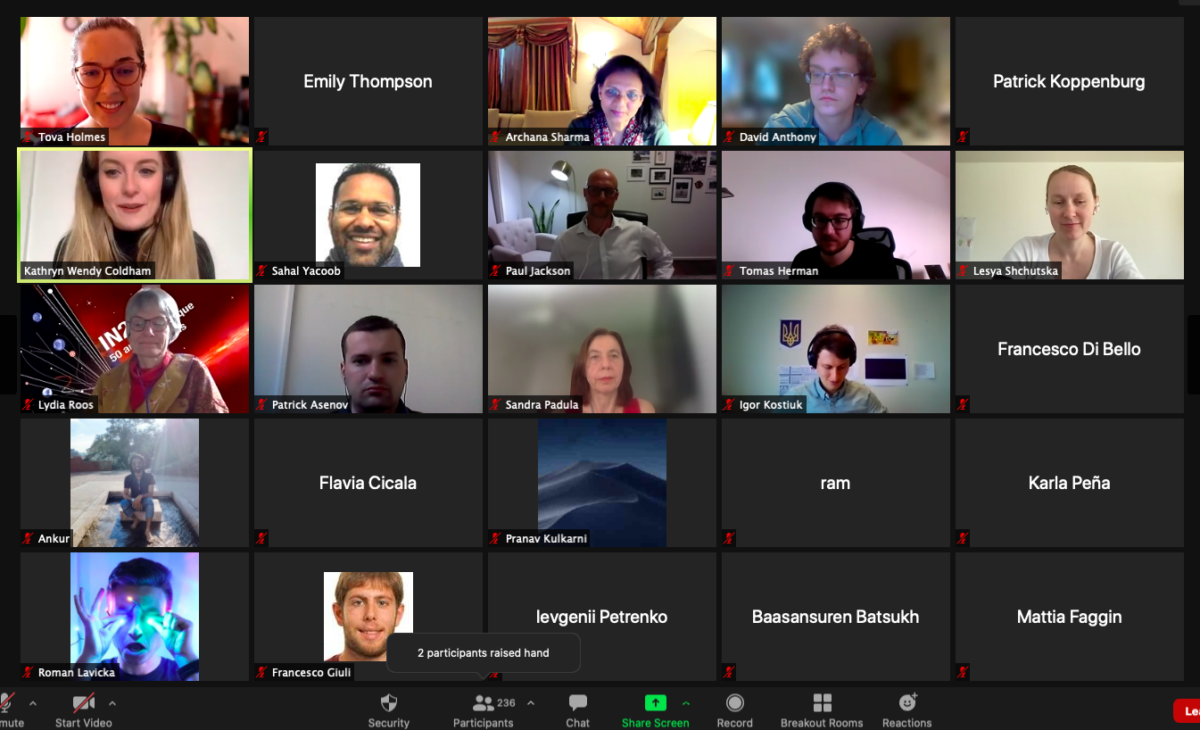 Meet (just some of!) our members...
Patrick Asenov – CMS YSC Chair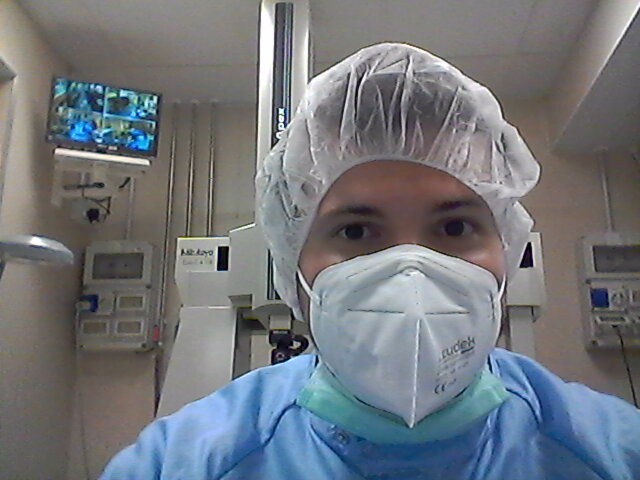 I am Patrick Asenov, the chairperson of the CMS Young Scientist Committee for 2020-2021. I am currently a postdoctoral fellow at CNR and INFN working primarily on simulation and characterization of silicon sensor devices. Apart from coordinating all the Committee's activities, I have been involved in the organization of Job Matching Events, the conduction of surveys for the wellbeing of students and postdocs in the collaboration, and the organization of Soft Skills Workshops and LHC Career Networking Events for the students and postdocs in the LHC community. This has been while acting as a mediator between the CMS untenured scientists and the Collaboration Board of our experiment. I have enjoyed being part of the YSC since it has given me the chance to
make new opportunities visible to young people; to transfer demands, suggestions, and even complaints of the untenured scientists to the CMS management; and to make it easier for students who aren't based at CERN to have access to important information. During my years in the YSC I have learned a lot from the fellow YSC members of diverse nationalities about the education/research systems in their countries, but also about their cultures and traditions.
Aneliya Karadzhinova-Ferrer  – CMS YSC Deputy Chair
I am Aneliya Karadzhinova-Ferrer and I am the Deputy Chairperson of the CMS Young Scientist Committee for 2020-2021. Currently, I am a Post-Doctoral researcher at the Helsinki Institute of Physics working on the RADESS CdTe X-Ray detector project that aims to create next generation Medical Imaging Detectors that have enhanced image resolution and radically increase patient safety. Concurrently, I continue to contribute to the IDEA Projects' Dual Readout Calorimeter, RD50s' Monolithic Detector research, volunteer for the CERN Alumni Second Collision Event and as a SNOWMASS co-convener.
It has been a pleasure to contribute to the CMS YSC. Giving back to our young colleagues at the beginning of their careers has been an enriching and rewarding experience. Being able to connect with the CMS community through the YSC has provided me with insights into how we are able to collaborate together in our diverse global physics endeavours. I have been an active organiser and participant in the CMS Job Matching Events, Soft Skills Events and Motivational Speaker Talks. The challenges of the past year have forced these events to be hosted online and it has been a great learning experience dealing with the transition to a fully virtual platform. As scientists, researchers and engineers, the YSC understands that issues can only be addressed through collecting data, analyzing it and basing conclusions from it. We have made a major effort to understand the issues facing Young Scientists through surveys and questionnaires. With this knowledge we have been able to potentially influence policies that affect our community as well as help struggling Young Scientists on a confidential and individual basis.
Ansar Iqbal – CMS YSC Secretary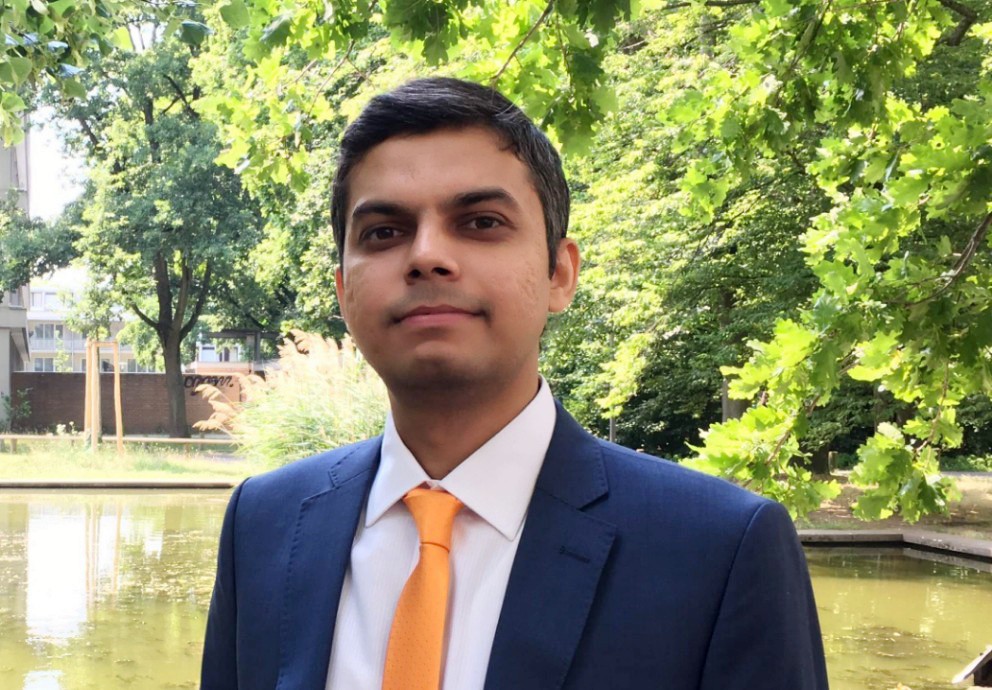 My name is Ansar Iqbal, and I hail from Pakistan. After acquiring a PhD from KIT Germany, I am currently working as a postdoctoral researcher with the University of California, Los Angeles, and contributing towards CMS physics analyses. In my free time, I like to travel, play sports, and compose arts and poetry.
I joined the CMS YSC a couple of years ago, and have been serving as the Secretary for the last year. For me, the thrill in working with the YSC comes from being able to work together with my passionate colleagues for the welfare of our young peers in CMS. There is something magical about coming up with ideas of how to help others, and then see them going from humble beginnings to having a significant impact. With my colleagues, I have worked on numerous such activities, discussions, and surveys. In addition, I have contributed towards outreach of our committee, and increasing the visual appeal so that more young people get interested, and join us in our efforts.
I am glad to be part of this wonderful group of people, and plan to continue to contribute to the amazing work the YSC is doing.
David Anthony – CMS YSC Member
I'm a 3rd year PhD student studying at the University of Bristol, analysing the invisible decays of the Higgs boson in the ttH and VH production modes. Since joining the YSC in late 2018, I have been involved primarily in the development, launch, and running of the LHC Early Career Scientist mentorship scheme. I have also helped in the organisation of various soft-skills workshops. Both the mentorship scheme and the soft-skills workshops have been met with very positive feedback from my early career colleagues. I joined the YSC in order to contribute to our field in ways beyond just academia, and it is very gratifying to know that I have been involved in projects that have helped my colleagues.
Kathryn Coldham – CMS YSC Member (Twitter: @Kathryn_Coldham)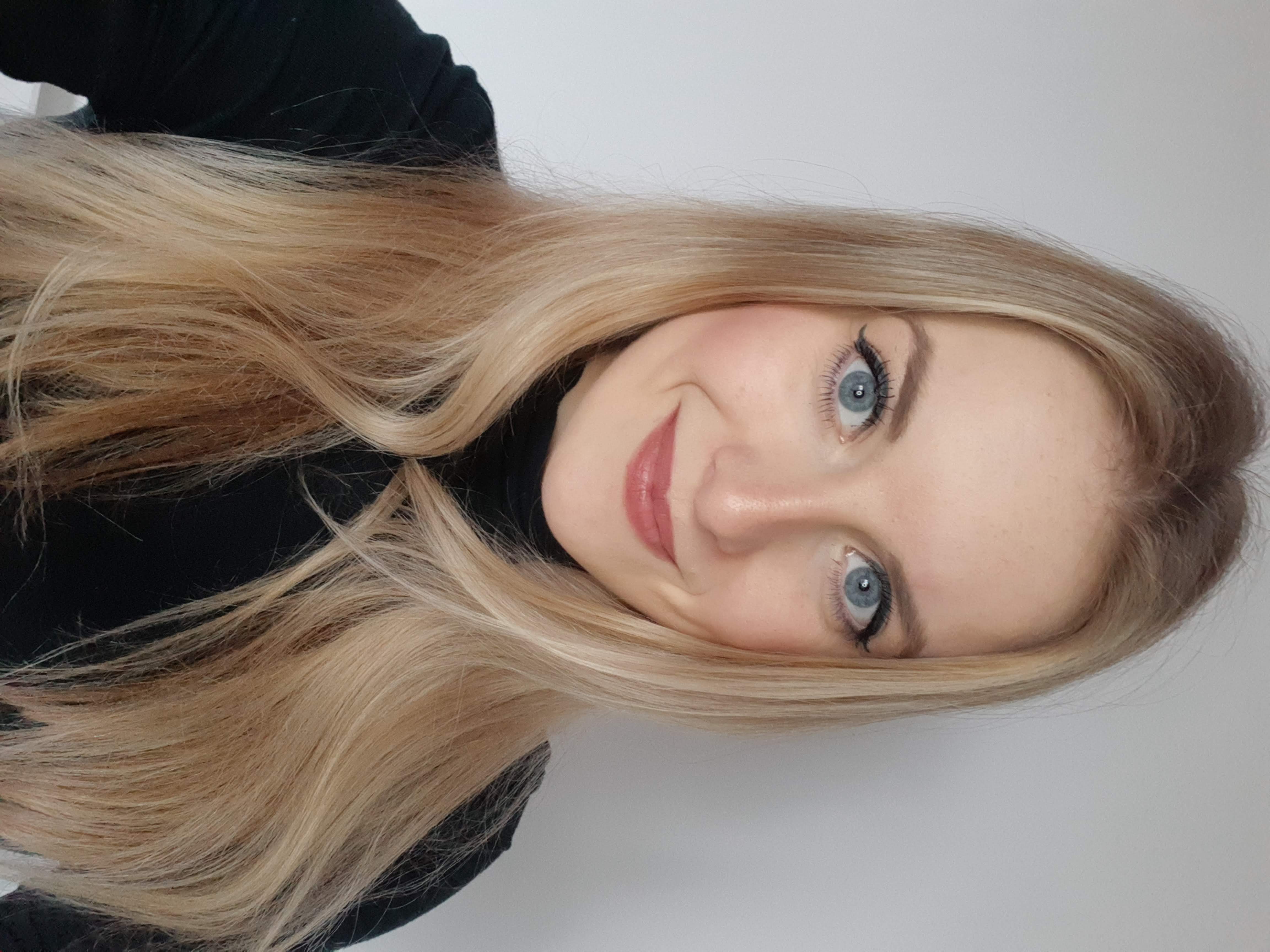 I am a final year Doctoral Researcher at Brunel University London, and my research focuses on a rare mechanism predicted to produce a top quark, called "tZq production in dilepton final states". I have been a member of the CMS Young Scientist Committee since September 2020 and, since then, I have been involved in organising the CMS YSC Job Matching Events, our virtual socials, the LHC ECSF Soft Skills Workshops and the LHC Early Career Mentoring Programme. I am also the YSC representative for the CMS Internal Communications Working Group, which aims to improve internal communication within our collaboration, and I created and co-moderate the YSC social media accounts.
I have thoroughly enjoyed being a YSC member as I can actively contribute towards improving aspects of working in a high energy physics collaboration for untenured members. It has also provided a fantastic opportunity to meet many more people working in the collaboration. I look forward to continuing my work with YSC in future. 
Adelina Lintuluoto – CMS YSC Member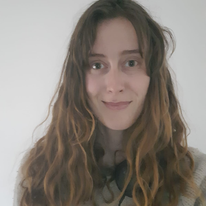 I am a member of the CMS Collaboration and a doctoral student at the Karlsruhe Institute of Technology. My subject area is applied physics and I am currently working on improving the precise calibration of physics objects in a technique referred to as data scouting. By taking advantage of the online reconstruction at the high level trigger, data scouting allows information from particle collisions to be collected at a much higher rate than is normally achievable with the traditional CMS trigger system.This technique allows physicists to search for particles and their interaction in regions which were previously unexplored at CERN. I discovered the YSC while looking for a group of early career scientists who share her passion for CMS research and knowledge sharing. Together with other members of the Committee I co-founded the YSC Journal Club, which will have its first meeting soon. During club meetings, members will discuss any interesting aspects of theory, methodology and interpretation arising from a previously selected CMS-related paper. The club hopes to provide a safe environment for early career researchers to ask questions, get involved in the discussion, gain new knowledge and practice presenting ideas relevant to their future careers.
Melissa Quinnan – CMS YSC Member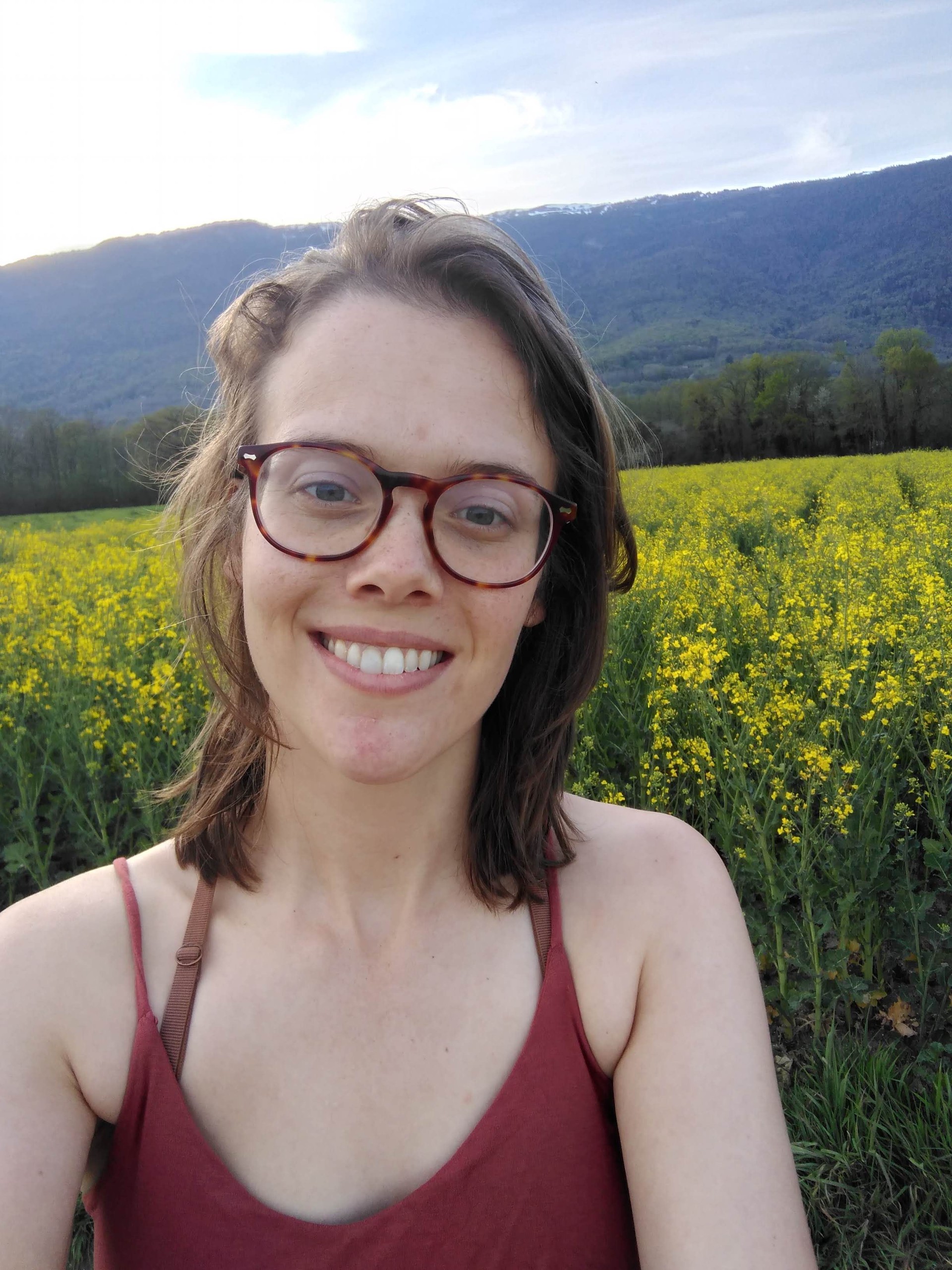 My name is Melissa Quinnan. I am a 5th year graduate student at UC Santa Barbara based at CERN. My research with CMS focuses on standard model four-top production, namely tackling the first all-hadronic final state analysis through the development of machine learning and hadronic top tagging tools. I am a new member of the YSC, and I joined in order to help facilitate connections between young CMS researchers and streamline access to information that I found or would have found useful as a student based at CERN. I'm very much looking forward to being involved and helping grow the committee.

Gurpreet Singh Chahal – CMS YSC Advisory Member Twitter (Twitter: @Drgchahal)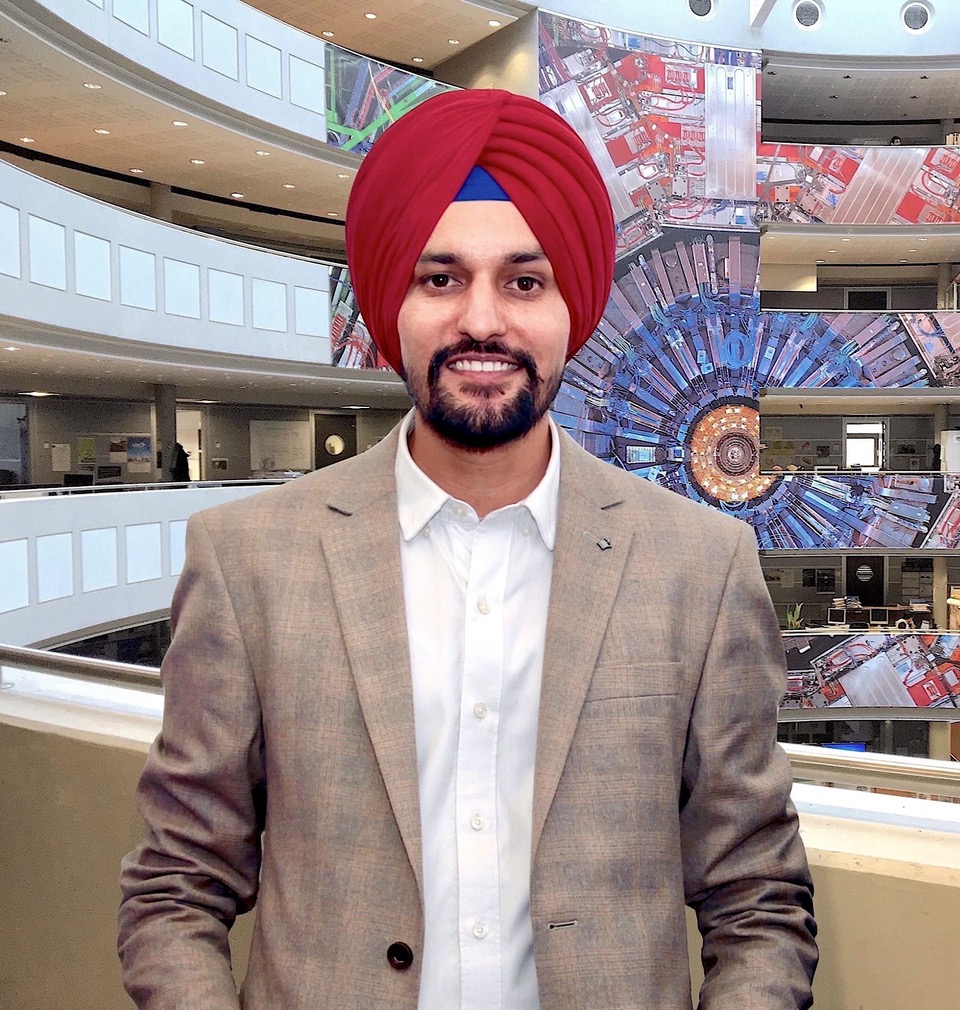 I am a research associate at Imperial College London and Durham University. I have been working on the CMS experiment since 2010 and currently serving as a co-coordinator of the CMS Monte Carlo Generator modelling group. I have been a member of CMS YSC since early 2017 and served as its Deputy Chair from 2018-2019. I have worked on the development of an internal CMS database. It is recording the roles and responsibilities of CMS individuals to facilitate young people's job search, and to help CMS Career Committee and Diversity Office with this data. In particular, I have enjoyed YSCs regular meetings with the CMS management team who have always ensured that the YSC opinions and issues are recognised and resolved. I have been an Advisory Member since 2019 and looking forward to working more on activities with the career committee and in the LHC mentorship programme.
Feng Zhang – CMS YSC Advisory Member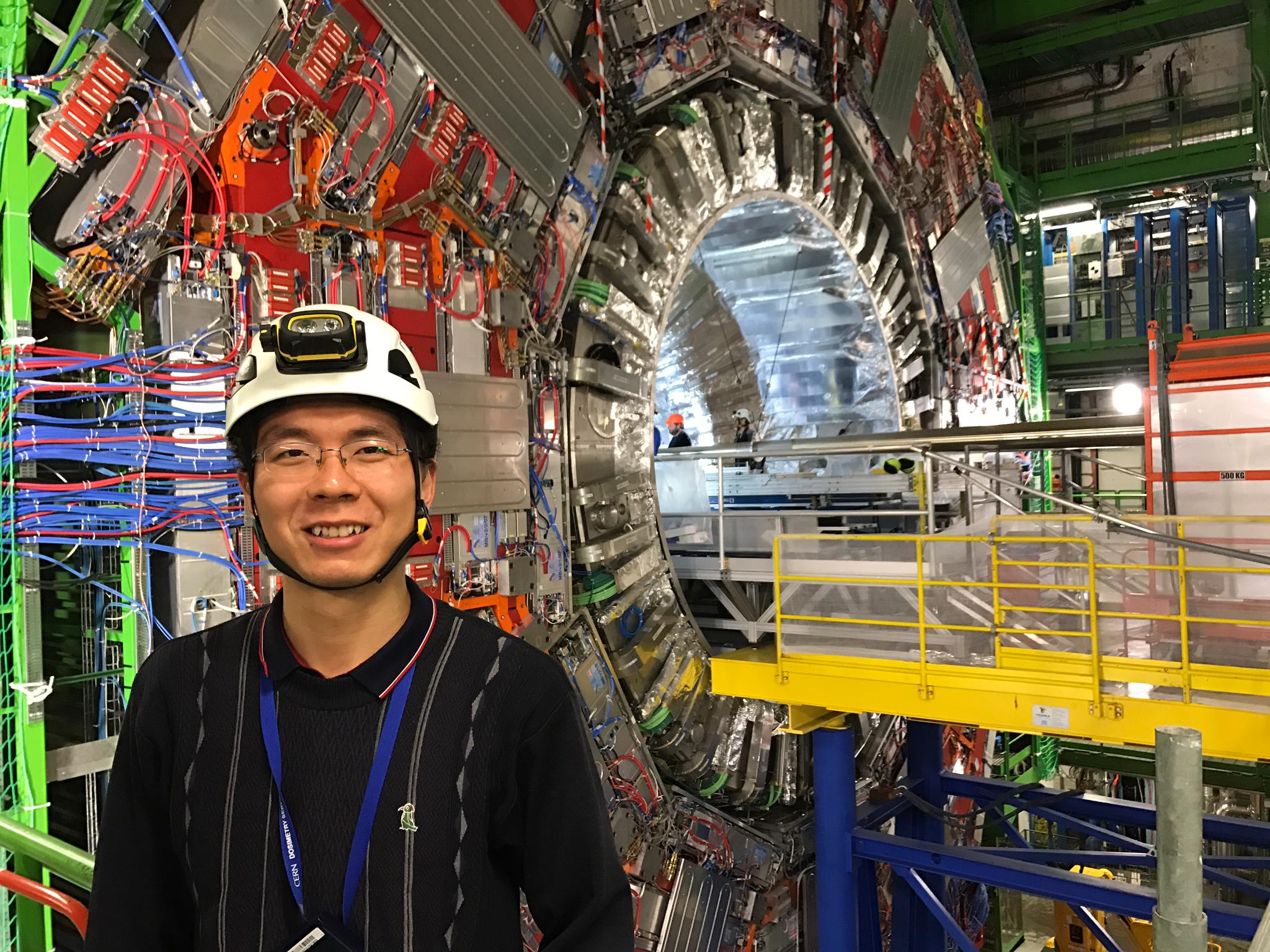 My name is Fengwangdong Zhang. I am a postdoc affiliated with UC Davis and based at CERN. I joined the CMS YSC in 2015, and I became the secretary from 2016 to 2019. I gave a presentation on behalf of the YSC during the CMS induction school in 2018, and I co-organized the ice-cream workshop with the LHC early career committee in the same year. I was enjoying those activities with a lively atmosphere and interesting topics being discussed. Since 2020, I've been an advisory member. I am so excited to see more new young faces join our committee who come up with more ideas to make our committee more active and attractive. I also like to share my experience or ideas with the new committee team as well. I believe this committee is a good platform for young people within the CMS and/or the whole LHC collaboration to make social activities besides research, and an important contribution to the CMS outreach team.
This is awesome! How can I join?
Are you an untenured member working on the CMS experiment and want to get involved with our activities, or have ideas for new ones? If so, get in touch with us via Facebook or Twitter! 
We always welcome new members who are enthusiastic about helping our untenured community and strive towards making working in CMS the best experience possible! 
By the CMS Young Scientist Committee
---
The views expressed in CMS blogs are personal views of the author and do not necessarily represent official views of the CMS collaboration.
---